I am dedicated to art creation made of unburnt clay. I offer wall decoration for private houses and public areas, clay pictures to hang, made according to your wishes and organisation of art workshops for public.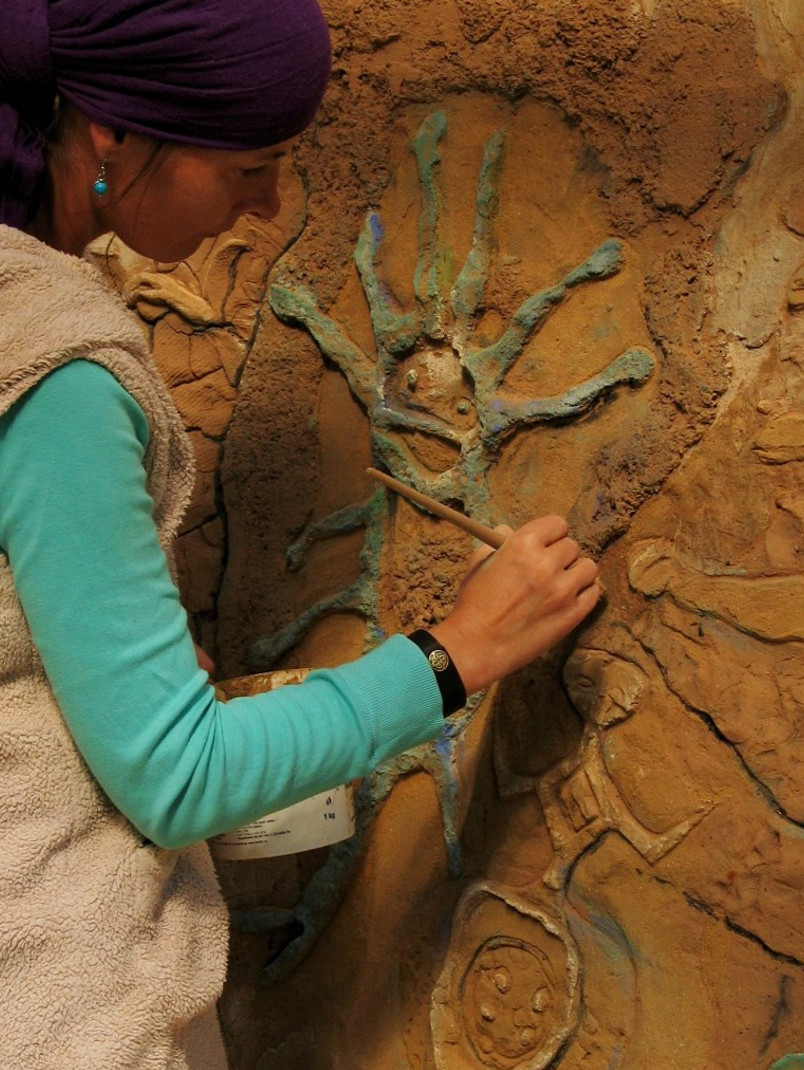 I was making my own creations from the childhood. In self-realization, I leave big space for spontaneity and experiment with different techniques and approaches. My goal is not only final artefact, but also the adventure itself and joy of creation, where I can fearlessly indulge into intuitive moves led just by present feeling. Creation is for me some sort of ritual thoughtless meditation. My inspirations are nature, surface possibilities of structure, waves, life itself.
I attended School of applied arts in Kremnica, department of stucco decoration restoration, I have Master degree at College of Education in Banska Bystrica, department of Art culture. I worked as a ceramic tiles designer,  participated at restoration of historical buildings and church altars in different parts of Slovakia, traveled in New Zeland, where I lived for two years and I worked as a teacher of arts at Primary art schools for seven years. In 2012, I attended vocational course in European project HlinArch called Specialiste in clay plastering ozartur.sk. At the moment apart of my own art work, I am part of natural builders group Organica – Natural building, www.organica.name and I organize workshops for public.

Clay became what I do for living, where I use it as a very suitable building material for clay plastering in residential areas and it also became my favorite mean of my art self-realization. It is original, archaic and fascinating material. People are charging their organisms trough the work with it with original power of Mother Earth, when people used to worship Mother Earth and behaved with humbleness towards her.